Wake Forest Bush Hogging Services
The equipment and know-how to clear your property safely.
Wake Forest Bush Hogging & Rough Mowing
When you need land cleared for whatever reason--farming, hunting, getting the land ready for development, creating biodiversity, or clearing and preparing the ground for planting--you need to bush hog.
Bush hogging, also called brush hogging, brush cutting, or rough-cut mowing is a form of landscaping that removes heavy brush in order to prepare land for a variety of uses. Bush hogging does not churn the ground by extracting roots or changing the grade. Instead, it safeguards the top of the land and boosts new growth by cutting back overgrown tall grasses, trees, and vegetation, allowing the existing soil to nourish plants and valuable wildlife. FortSmith Landscaping is your Wake Forest bush-hogging and rough-cut mowing solution.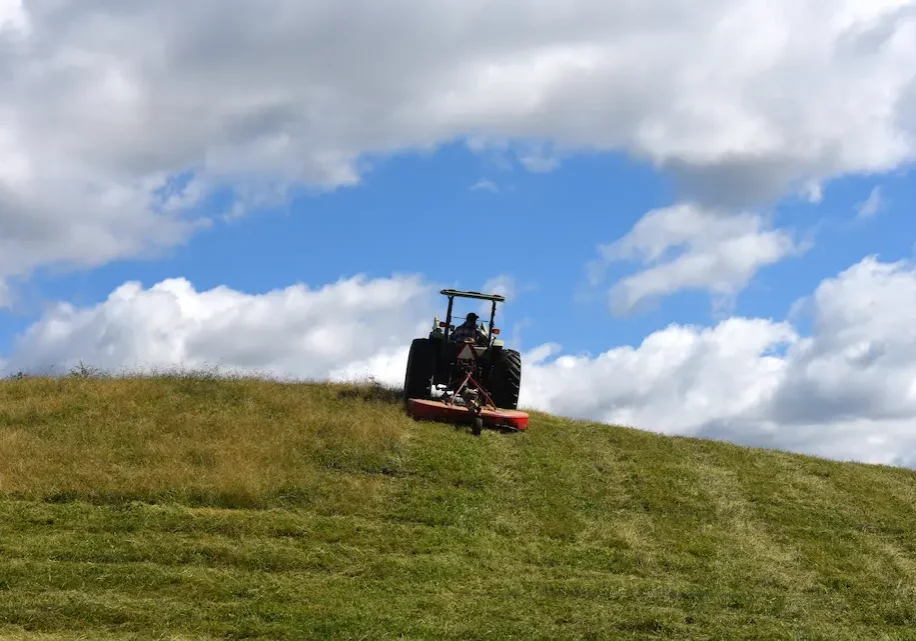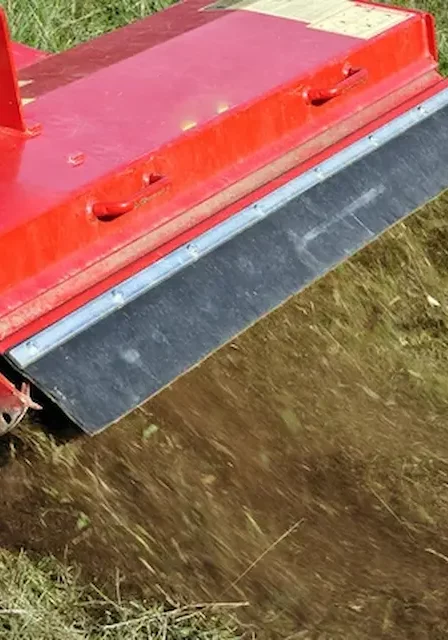 Eliminate Heavy Brush And Prepare Land For Farming, Hunting, and More
Bush hogging is important after an area of land has gone unmaintained for a long period of time. Dead and overgrown land does not benefit the property or its owner. Unkempt land can hinder surrounding farms, parks, and other environmental areas from growing. By cutting back weeds and grasses, the soil can be used to feed other valuable plant life.
Bush hogging and brush cutting are helpful if you have any of these:
Inherited land and need help clearing and preparing it
Dead or overgrown land that has gone unmaintained
Preparing land for development
Preparing hunting grounds
Creating or maintaining biodiversity on the land
North Carolina Licensed General Contractor      Fully Insured      25+ 5-Star Reviews  
Let Us Handle All Of Your Bush Hogging Needs
When you have a property that has grown thick with vegetation, a regular lawnmower may not be capable of cutting it. Standard lawnmowers can handle some overgrowth but not when there are tall grasses and dense bushes. This is when you should consider a professional land and brush clearing service like FortSmith Landscaping. Our landscaping and tree care experts know what bush hogging requires and whether it can help you control your overgrown property. Let us handle all of your bush-hogging needs.
Brush Mowing For Overgrown And Neglected Properties
Brush mowing is critically important if your land is overgrown and has been neglected. Your land can affect other property that is contiguous or in close proximity. Cutting back weeds, tall grasses, small trees, and brush helps the environment by improving wildlife sustenance.
Contact FortSmith Landscaping For Wake Forest Bush Hogging Services
If you have land that needs to be bush hogged, contact our professional team of landscapers to get the job done right! We have the resources and equipment to get rid of the overgrowth as it should be done. Contact FortSmith Landscaping for all your landscaping needs.
To get started, call us today at (919) 288-8495 or fill out the form below.