Add privacy and security to your property
Improving your property's curb appeal, creating a private space for you and your family, and providing boundaries for pets and children just some of many reasons to consider installing fencing.
The process of finding and hiring a fencing contractor can be overwhelming.
You can trust FortSmith Landscaping to take care of the details, while taking utmost care of your property.
We've been providing quality fencing and top-notch installation for years.
Bring us on early in the process so you can rely on our experience from the start.
We'll be happy to guide you through recommended materials, along with any other questions you have related to design and installation.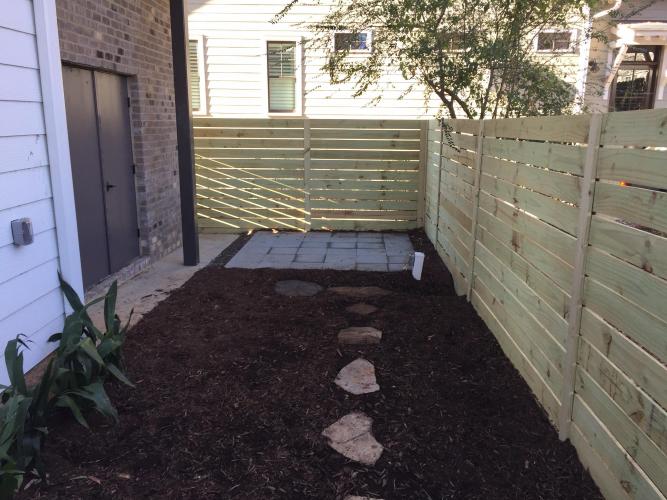 Schedule Your Free Fence Installation Consultation
North Carolina Licensed General Contractor           Fully Insured
Fence installation requires a professional eye. Even if your yard seems to be relatively flat to the naked eye, even slight gradations can prove troublesome for the aesthetic appeal and evenness of your fence.
We excel in ensuring your fence matches the gradation of your yard and take all necessary precautions to improve the look of our installations.
Also important is to be aware of what's underground.  Are there cables or utilities passing underground anywhere you are planning on constructing your fence?
Depending on the composition of your yard such as soil density and rock content, you may need different processes or equipment for installation.
All these are factors that you can hand off to FortSmith Landscaping to assess and deal with for you.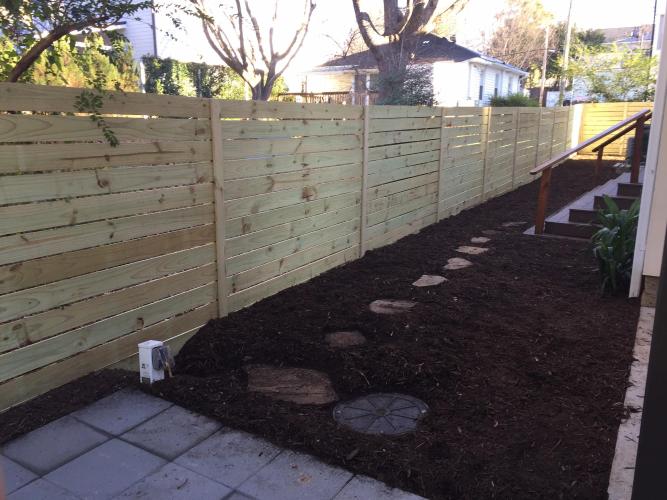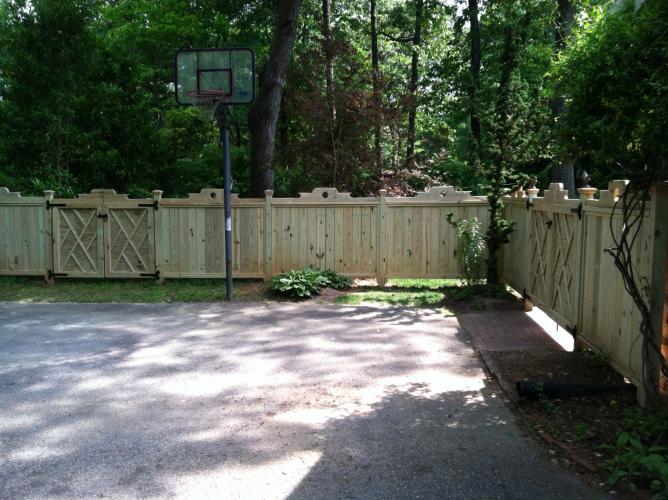 Based in Wake Forest, NC, FortSmith Landscaping is trusted across the Triangle area for planning and installing new fencing and repairing or replacing existing fencing.
We offer a range of services and can take you all the way from the planning phase to completion. We love guiding our clients to the right solution for their situation, and in completing work that meets our clients' expectations.
We're detail-oriented and professional.  We take pride not only in doing great work for our clients, but also in providing great customer service every step of the way.
Our goal is to ensure our customers are absolutely happy with the process as well as the end product.
Contact us and learn how we can help with your new fence installation!