Wake Forest Lawn Mowing and Lawn Care Services
We mow grass... and we love what we do
Wake Forest Leading Lawn Care Service
FortSmith Landscaping is a lawn care service company in the beautiful town of Wake Forest.
We are laser-focused on providing you with the service that yields a beautiful lawn you can be proud of!
Our mission is not just to meet expectations but also to exceed them. At the outset, we strive to understand what you are looking for, which sets us on the right path.
We take pride in going the extra mile in servicing your individual needs for lawn care.
Commercial and Residential Lawn Care in Wake Forest, NC
Life is really busy. Do you find that taking care of your yard gets put on the back burner after everything else is done?
But, you still want a beautiful yard and space to relax in and enjoy with family and friends. Right?
If this describes you, look no further. Let FortSmith Landscaping take the responsibility. We'll treat your yard like it is ours!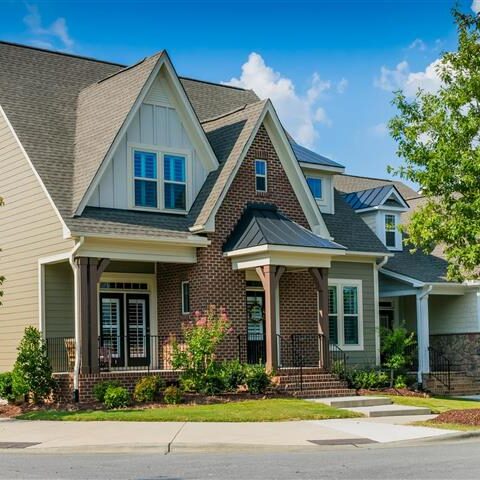 FortSmith Landscaping Services
Our Customers Love Our Work
Diane Murphy
"Have utilized the services of FortSmith Landscaping and Lawn Care on a regular basis for lawn services, mulching, debris removal, and landscaping. Trustworthy, reasonable pricing, timely, dependable, and very personable. Highly recommend their services."
Hunter Brown
"I love their work, I have them cut my 7 acres every other week and they have recently installed a new deck around my house. Needless to say, they overbuilt it and it's going to last forever. I am planning on having them redo the mulch around the house in the spring and I hope to have them finish the fire pit soon."
Sianna Brown
"Harrison and the team are wonderful! They were great at communicating with me all the steps they were taking to make my yard beautiful! I would highly recommend them."
Nancy L
"They did a fantastic job cleaning up the leaves and bushes in our backyard. We had just bought a new house and were very overwhelmed with the amount of work there was to be done, but FortSmith really helped us out! Will definitely be calling on them again."
Sianna Vanous
"Harrison and the team are wonderful! They were great at communicating with me all the steps they were taking to make my yard beautiful. They weeded, removed an eyesore of a tree, mulched and trimmed the bushes! Our yard looks so amazing after this transformation."
Caitlin Prevost
"These guys are awesome! I've been using them for a few years for general lawn maintenance and recommend them to everyone I know. Cody is extremely friendly and professional. I've also used them to clean up the beds and mulch. They are honest and hardworking and have competitive pricing. Couldn't recommend them more!"
50+ clients over the years have left us a review online!  We are so grateful!
See what they had to say about our lawn and landscape services before contacting us.
Owned by Cody Smith and Harrison Fort, we have landscaping in their blood.
Cody's dad has owned a landscaping company in the Triad part of the State for 15 years and has passed down the mission of providing knowledgeable landscaping service with attention to detail at an affordable price.
Both Cody and Harrison live in the North Raleigh and Wake Forest area and love calling our town of Wake Forest "home."
At FortSmith Landscaping, we offer a lot more than just lawn care services, although that is one of our primary services.
We provide a soup-to-nuts solution for all aspects of taking care of a beautiful lawn. And, we work as a team to make sure you get what you are looking for--simply and affordably.
Our lawn care service is unrivaled. Basically, every piece of keeping your property looking impeccable, we do. We mow, trim, and edge to keep the grass just the right height and where it should be, not on sidewalks and paths.
Blowing leaves and other debris is critical during certain seasons in North Carolina to have an uncluttered view of the grass. We include cleanups during the spring and fall to include certain things that need to be done seasonally.
We understand the importance of landscaping. It makes the first impression when people look at your home. At FortSmith Landscaping, we love the challenge of enhancing what is already there by designing and maintaining a beautiful yard that works well with your Wake Forest home and neighborhood.
Whatever your goals are for your property--be that a play space for your children or a place where you can hang out and relax with family and friends, or maybe both--we are landscape professionals who can bring your vision to life.
We can do all of the project or part of it. We will work with you as you desire. We maintain landscapes whether we install them or not. Call us to learn more about our landscape design and maintenance services.
Lawn Mowing Services:
Hedge Trimming Service
Trimming bushes and hedges
Planting
Bed Coverage Services
Mulch installation
Pine Straw installation
Weed Removal
Spring/Fall Services
Landscape design and maintenance
Haul and removal of leaves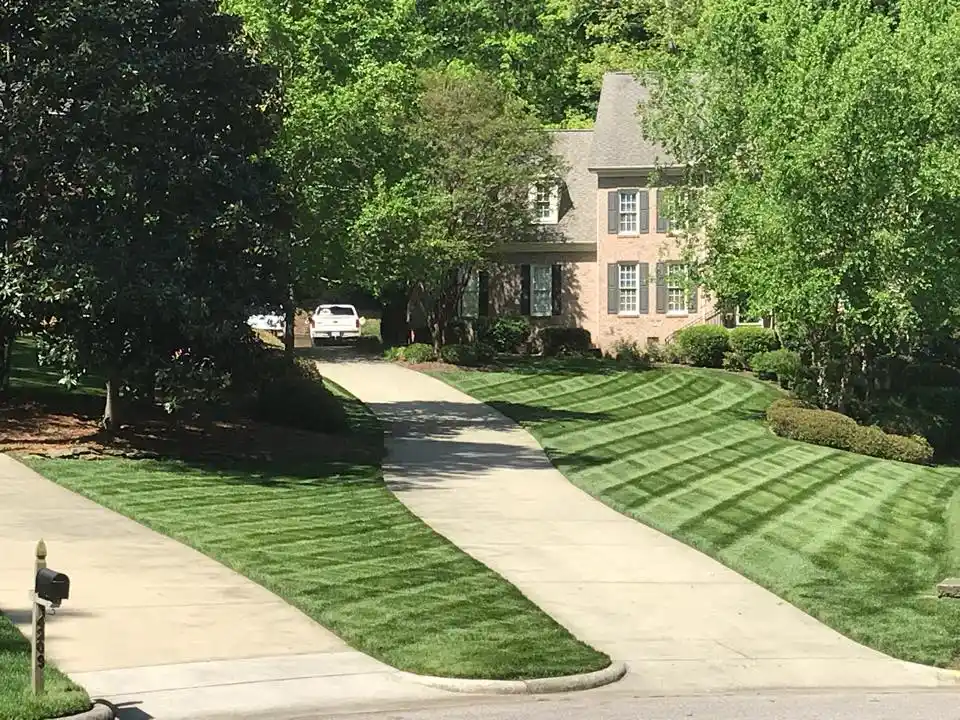 Contact Us for Landscaping Design and Lawn Service in the Wake Forest, NC Area

Call us at FortSmith Landscaping (919) 228-8495 or fill out a contact form when you are ready to create and maintain beautiful landscaping. We offer free estimates before any work begins. Our team will work hard to be your resource for reliable lawn care services in Wake Forest, NC.
North Carolina Licensed General Contractor           Fully Insured
If at anytime, for any reason, you are unsatisfied with our lawn mowing services we will return to fix the issue at no cost.  If you are still unsatisfied, we will pay a competitor of your choosing to fix the issue.