Wake Forest Fall Yard Cleanup
Fall is the time to clean up your home's yard or property's outdoor space and prepare it for the long winter. Prepping your yard for the next growing spring season is actually accomplished in the fall of the year around mid-to-late October. The cooling temperatures slow the growth above ground and moist soil encourages strong root development. Removing spent stems, dead branches, and heavy leaf cover will protect the overall health of plants. At Fort Smith Landscaping in Wake Forest, we can take care of everything in the fall to ensure that you have a beautiful yard next year.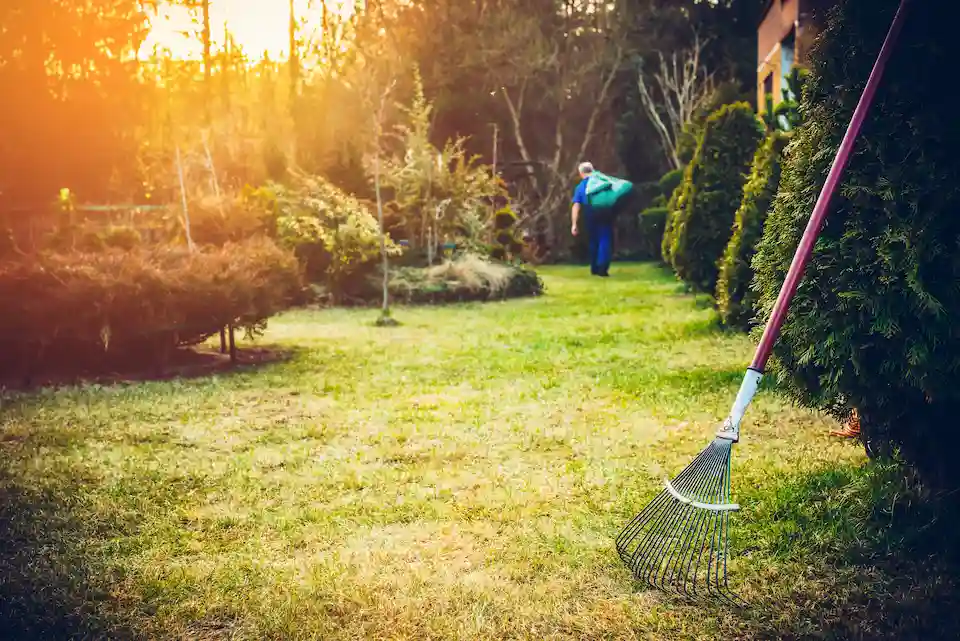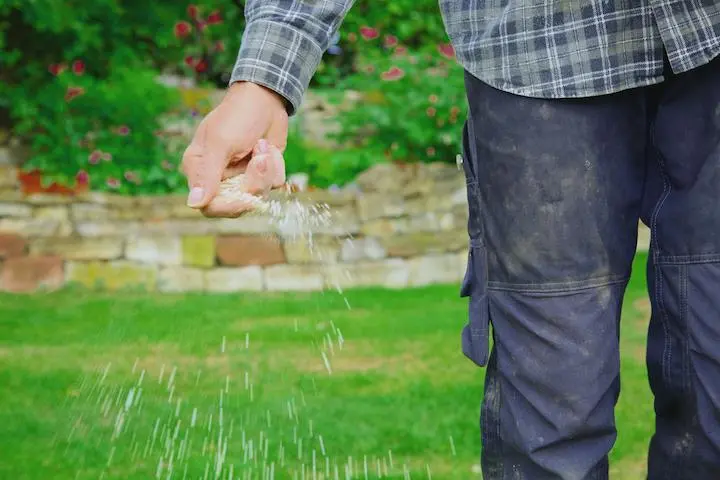 Aeration, Overseeding, and Fall Feeding
The fall is the absolute best time of year to aerate and overseed a yard. In the spring, the soil is cold and full of dormant weed seeds. In the fall, the soil is still warm but with cool nights and annual weeds are dying. This is the optimal condition for aerating and general yard seeding. By aerating your lawn in the fall, you are preparing your grass to grow greener and thicker for the following spring. Grassroots keep growing until the ground gets down to around 40 degrees, making fall the ideal time to add fertilizer so the roots are fortified over winter. Fort Smith Landscaping makes these services standard in our fall clean-up program.
At Fort Smith Landscaping, we know what a pain it is to rake leaves over and over again. But, raking fallen leaves and collecting them not only makes the lawn look better, but is also important for the health of the grass. Excessive leaf matter on the lawn going into winter smothers the grass and will inhibit growth in the spring. Leaves left on the ground can encourage snow mold diseases and create an environment that voles and mice love. If you dread the raking, call us. We'll take care of it for you!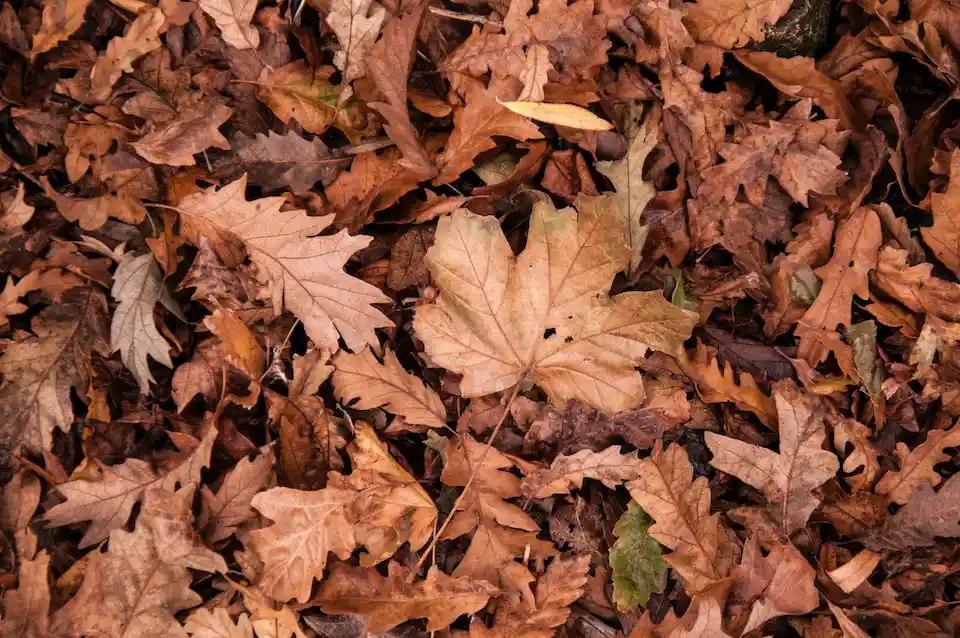 North Carolina Licensed General Contractor      Fully Insured      25+ 5-Star Reviews  
Trim Shrubs and Hedges
You can rely on Fort Smith Landscaping to know how and when to trim your shrubs and hedges for maintaining the health and beauty of the plants. If it isn't done just right, you can ruin the plants and throw away your investment. We know the proper way of pruning so the shrub isn't sheared causing stunted growth. 
We prune damaged or diseased areas when they are seen. Any shrubs that are prone to ice damage like wax myrtles and butterfly bushes can be reduced in the late fall or early winter in order to avoid breakage during the harsh weather.
Mulch New Beds and Young Plants
If you have new garden beds with plants that are relatively young, you need to give them a fresh clean out and a new coat of mulch for winter protection. Our team at Fort Smith Landscaping can do the cleaning up and provide and spread mulch in the necessary areas for the best result.
Clean Gutters
Fall is a great time to clean out your gutters so they are clear of debris. Winter precipitation will test the gutters on your house. Let us get them in the best condition to withstand whatever "Old Man Winter" throws at you.
The Benefits of Professional Fall Clean-Up Landscaping
Fort Smith Landscaping's fall yard cleanup services can provide you with these benefits:
Save Time and Energy
Our services can save you time and energy. We understand that you are busy and that it can be difficult to find the time necessary to take care of your lawn and get it ready for winter. We can take that worry off of you. Why not enjoy the fall weekends doing fun stuff instead of being tied to your home's yard or business's property? Call our professional staff at Fort Smith Landscaping.
Get Professional Skills and Experience
There is a lot to know when it comes to keeping your landscape healthy and beautiful. Doing it yourself may sound great but not knowing how to do something in your yard can end up costing you more money and time in the long run. Our team at Fort Smith Landscaping has years of experience, bringing skills and knowledge to the table so the results are what you want. We work daily to make landscaping dreams come true. Because of our experience, we can keep a close eye out for possible issues and employ the proper techniques to maintain your property so it looks lush and refined.
Why Use Fort Smith Landscaping for Your Fall Clean-Up?
Fort Smith is a team of lawn care experts who are enthusiastic about our work. We know the local climate and how it affects your landscape's health. We are proactive and offer you effective solutions. With the foundation of integrity and skilled service, you can trust us with your landscaping needs. We take pride in arriving on time and fulfilling each job with professionalism and attention to detail.
Contact Us for Fall Clean-Up Landscaping Service in Wake Forest, NC
Call us at Fort Smith Landscaping (919) 228-8495 or fill out a contact form when you are ready to get your landscaping ready for winter. We will make sure it looks beautiful next spring! We offer free estimates before any work begins. Our team will work hard to be your reliable resource for fall clean-up landscaping in Wake Forest, NC.
If at anytime, for any reason, you are unsatisfied with our lawn mowing services we will return to fix the issue at no cost.  If you are still unsatisfied, we will pay a competitor of your choosing to fix the issue.