Wake Forest Lawn Renovation Services
A Lush and Healthy Lawn is the Pride of Every Homeowner
Achieve a Healthy Lawn with FortSmith Landscaping
Lawn renovation is the process of restoring a lawn to its optimal health and appearance through various techniques and procedures. It involves a range of activities such as removing dead or damaged grass, replacing it with new grass, controlling weeds and pests, and improving the soil quality.
Our lawn renovation process begins with our lawn care specialist thoroughly assessing your lawn to identify the underlying issues. From there, the local professionals at FortSmith Landscaping develop a customized plan tailored to meet your lawn's unique needs to achieve a healthy, green lawn.
We use only the best quality materials and equipment to ensure that your Raleigh lawn care and lawn renovation are maintained with the highest quality service at an affordable price.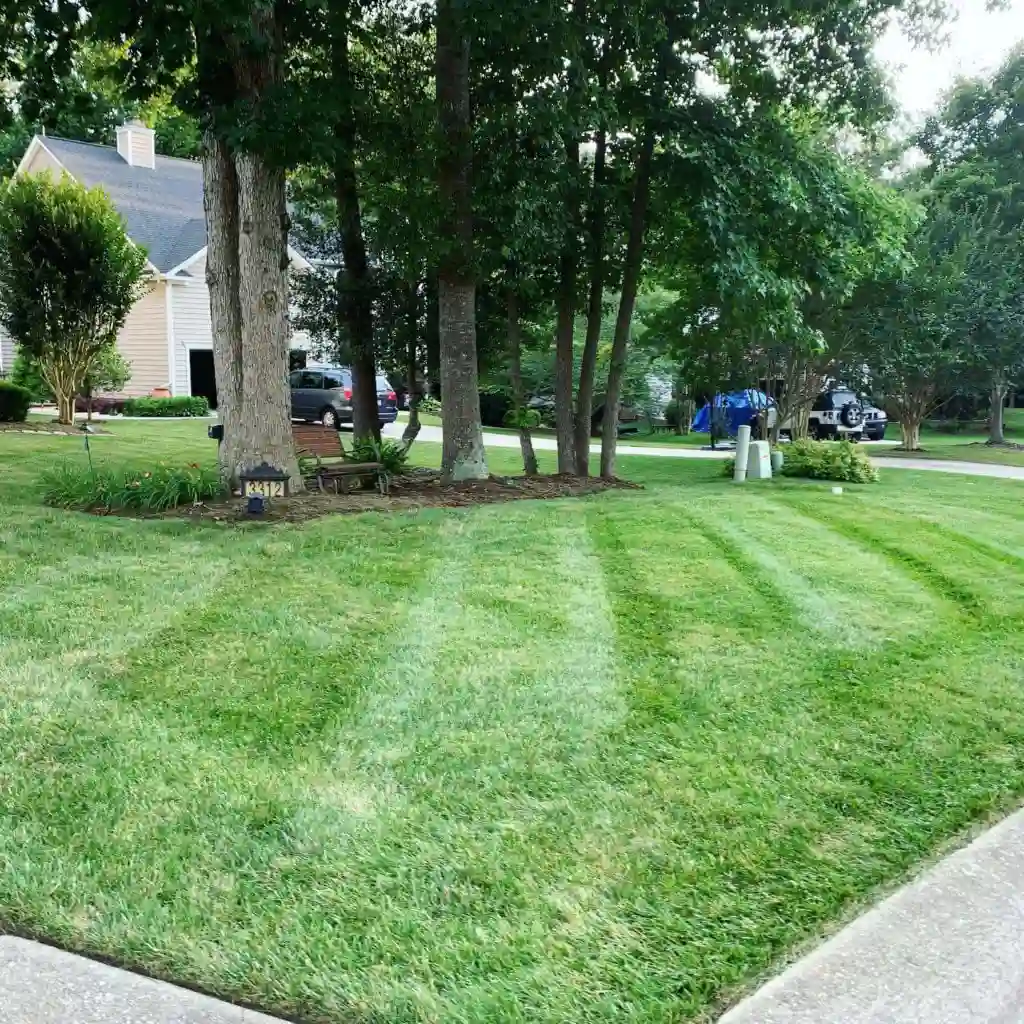 Trust Our Experienced Team To Guide Your Lawn Restoration
Our team of experts has years of experience in lawn renovation services, and we are confident in our ability to transform your lawn into a stunning masterpiece. We take pride in our attention to detail and our commitment to delivering exceptional results on every project we undertake.
We Understand Your Lawn Care Challenges and Know How To Solve Them
There are several common lawn care issues that most homeowners face.
Here are some of the most common lawn challenges that can be solved by lawn care companies like FortSmith Landscaping:
Weeds
Thatch buildup
Pest infestations
Soil compaction
Brown patches
Poor drainage
Lack of nutrients
Irrigation system issues
If you are looking for the best landscapers in Wake Forest, North Carolina who deliver the highest quality work and great prices for the care and maintenance of your front yard and backyard spaces, contact our amazing team of lawn care professionals today.
North Carolina Licensed General Contractor      Fully Insured      25+ 5-Star Reviews  
Tired Of A Lackluster Lawn? Meet FortSmith's Renovation Lawn Service
FortSmith Landscaping specializes in transforming dull, lifeless yards into beautiful, vibrant landscapes that you'll be proud to show off to your neighbors and guests. If you're tired of looking at a patchy, brown lawn that's more weed than grass, it's time to call in the professionals. Our team of experienced landscapers knows exactly how to rejuvenate your lawn and make it the envy of the neighborhood.
What is Fortsmith's Lawn Renovation Process? 
Lawn care renovation is a process that involves restoring and rejuvenating a lawn that has suffered damage or become unhealthy over time. Our lawn renovation experts start with a consultation to determine your lawn's specific needs. From there, we create a customized plan that may include aeration, dethatching, fertilization, overseeding, and weed and pest control.
The process of renovating the lawn on your property typically involves a combination of steps that may include the following:
The first step in lawn care renovation is to assess the current state of your lawn. A professional landscaper will evaluate the soil quality, grass type, and any issues such as thatch buildup, weeds, pests, or bare patches.
Lawn aeration is the process of creating small holes in the soil to allow for better air, water, and nutrient circulation. This helps to improve the overall health and growth of the grass.
Thatch buildup can prevent air and water from reaching the roots of the grass. Dethatching involves removing the layer of dead grass and debris that accumulates on the surface of the lawn.
Adding new grass seed to an existing lawn can help to fill in thin or patchy areas and improve density. This is especially helpful if your lawn has bare spots or areas where the grass is weak.
Weeds and pests can quickly take over a lawn if left unchecked. A professional landscaper will use safe and effective methods to control these issues and prevent them from coming back.
Once your lawn has been renovated, it's important to keep it healthy and looking its best with regular maintenance. This may include mowing, watering, fertilizing, and overseeding as needed.
Let Us Help You Overcome Common Lawn Maintenance Struggles
The goal of lawn renovation is to restore the health and beauty of a lawn that has suffered damage due to factors such as weather, pests, disease, or neglect. By using a combination of techniques and procedures, lawn renovation can help homeowners achieve a lush, vibrant, and healthy lawn that enhances the beauty and value of their property.
In addition to lawn renovation, we offer a wide range of landscaping services, including tree and shrub care, hardscaping, and outdoor lighting. Our team is passionate about creating beautiful outdoor spaces that exceed your expectations and enhance your quality of life.
Don't settle for a lackluster lawn any longer. Contact FortSmith Landscaping today to schedule a consultation and start the journey to a beautiful, vibrant yard that you'll love spending time in.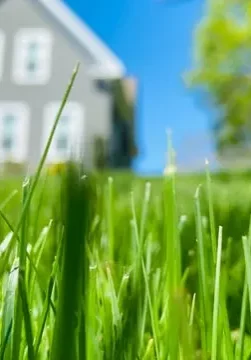 Transform Your Lawn with Our Lawn Care Services
Whether you need reliable lawn care service that includes ongoing lawn maintenance or a complete landscape overhaul, we've got you covered. Our range of services includes everything from grass mowing, weed control, hedge trimming, hardscaping, controlling drainage issues or issues with your home's irrigation system, and more.
At FortSmith Landscaping, our Wake County lawn renovation experts go the extra mile in taking care of your property. Our yard care services include:
Lawn mowing
Edging and trimming of trees and shrubs
Lawn aeration
Dethatching and overseeding
Fertilization
Weeding
Pest control
Landscape design
Hardscaping
Elimination of yard waste
Ongoing yard maintenance
and more!
Schedule Your FortSmith Landscaping Lawn Renovation Services Today
If you're looking to give your lawn a makeover, our lawn renovation services are just what you need. Our team of skilled professionals in lawn maintenance care is dedicated to helping you achieve a beautiful yard that will become the envy of the neighborhood– whether you need to fix patchy areas, add new grass, or remove weeds and pests, our team has the expertise and resources to get the job done right.
At FortSmith Landscaping, we believe that a well-maintained lawn not only enhances the beauty of your property but also adds value to your home. If you're ready to give your lawn the ultimate transformation, contact us today to schedule a consultation. We'll work with you to create a plan that fits your budget and meets your lawn's specific needs.
Contact us today to schedule a lawn renovation consultation by calling (919) 288-8495 or filling out the form below.