About FortSmith Landscaping
Wake Forest's Trusted Lawn Maintenance Service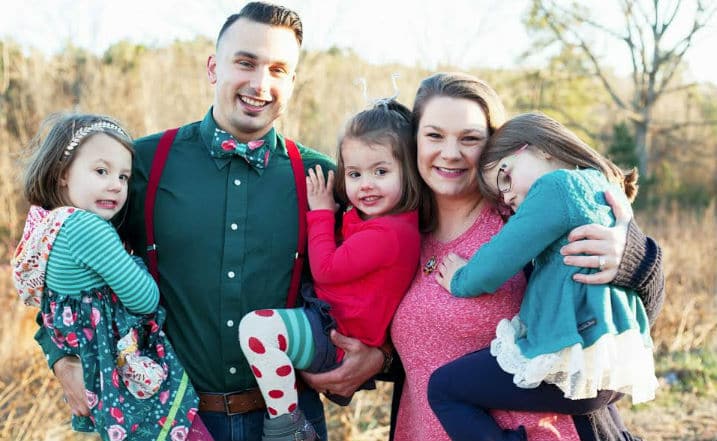 Hi Neighbors,
I'm Cody Smith, one half of the duo that make up FortSmith Landscaping. I would like to tell you a little about myself.
I am a local resident to the North Raleigh/Wake Forest area. My beautiful family and I have called this place home for the better part of a decade.
I come from a family of small business owners, as my father owns a landscaping company and has operated in the triad area since 1988. I have 15 years of landscaping expertise and earned a Bachelor of Science Degree in Business Management from Western Carolina University.
I am very excited to work along side you to make our community a more beautiful place to live, now let's get to work!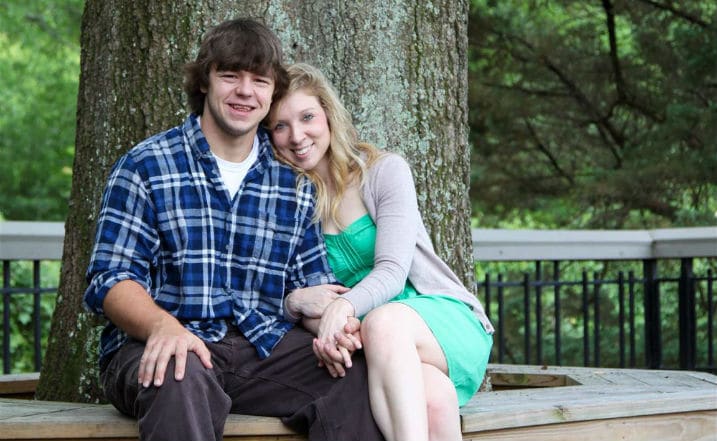 ...and I am Harrison Fort, I make up the other...(Slightly better looking) half of FortSmith Landscaping!
I grew up locally and attended Broughton High School.
After high school I furthered my education, attending Western Carolina University.
While attending WCU, Cody and I met while playing on the football team. Football taught us both a multitude of life lessons, two of the most important lessons we learned were attention to detail, and respect for others in all aspects of life.
While still attending WCU, I also met my lovely wife Tiffany. Tiffany, our dog Petey, and I, now call Wake Forest home.  We love it here! I am extremely excited to continue to beautify our local community.
Cody and I want to translate the lessons we learned playing football to our small business. Attention to detail will always be a priority in our company, only taking a back seat to our respectfulness and customer service.
We cannot wait to meet you!
Your Local Lawn Maintenance Service
At FortSmith Landscaping, we take pride in what we do.
We think treating our clients right, and building long-term relationships, is the foundation of a successful business.
If you're looking for a lawn maintenance company in Wake Forest that provides a great experience, that's on time, and that's within budget, you are in the right place!
We listen first, ask questions, and make sure we understand what the customer is looking for.  
We're easy to work with and love spending time with clients to learn how we can help bring their ideas to life.
Getting Started With Our Lawn Care Service
Before we get started on a project, we meet in person with our clients to make sure we have a clear understanding of the scope and requirements of the project.
Following that, we'll provide a detailed quote outlining what we plan to do, and what work is included.
Finally, we'll agree on a date.
That's it!
We pride ourselves on showing up on time and completing work as agreed!
We are a local lawn care and maintenance company started in early 2016.  We cater our service offerings to residential clients in the Wake Forest, Rolesville and North Raleigh area.  We only offer a few services to our clients so that we can fulfil our claim that we are the very best at what we do.  So many times contractors offer many services and are only good at a few of those services.
We mow grass!  With that service we trim and edge your property each time we visit.  We then blow all of the areas we worked to leave the best presentation possible!  We also trim bushes around your home, and will touch up mulch and pine straw in your flower beds.  In the fall and spring season we offer aeration and overseeding.  When the leaves start to fall we offer leaf clean ups.
These service offerings are all we do.  We are completely set up to perform these services as efficiently as possible!
We started this company because Cody and I love to mow grass.  Even on the hottest of summer days we truly enjoy what we do!
At first we were a part time company working only in the evenings and on the weekends due to our full time job obligations.  We quickly grew to a size that we decided to hire our first employee.  While still working our jobs we had a lawn care business on the side.  We began to realize that this was not the best way to service our customers.  We were extremely inconsistent, and our communication and billing systems were haphazard.  It became obvious we were exactly the company we did not want to emulate.
In 2018 we had to come up with a way to be the company not only that we wanted to be, but, the company our customers deserve to have serve them.  We  developed systems to enhance our customer experience.  This has revitalized the way we do business.  We are now a full time lawn care business, we are fully legitimate in every way no longer a "side hustle", it's only fair to you!
Our reduced service offerings help us to be 100% consistent in what we do, from quality work, to customer communication, to consistent billing.
You can expect communication from our company letting you know what is going on!  We want you to have a complete understanding of when and how your lawn will be serviced.
We will keep your card information on file and bill you at the time of service.  We have found that this is very quick and clean and keeps everyone in the know!
You will be able to use our customer portal to keep up with payments and request special services.
We will keep a consistent schedule each week, weather outstanding, you will be able to expect us on the same day each week.  We will also notify you the day prior to service and the day of service to let you know when we are coming.  When weather happens we will keep you up to date with what you can expect as we catch up from that inevitable hole.
Lastly, when we arrive to your property we understand that you are allowing us to be there.  We are professional and courteous.  We allow no smoking on any of our customers properties.  We wear uniforms so that you know who we are and why we are there.  Our language will always be clean and professional as we certainly understand there could be little ears listening to us.  We work quickly and efficiently to reduce the amount of time we are on your property, we want you to be able to enjoy your property without us interrupting!
North Carolina Licensed General Contractor           Fully Insured