Lawn Care Services for Wake Forest
Put your lawn's maintenance in our care
We work with businesses and residences of all types to provide lawn care and maintenance services in Wake Forest and the surrounding areas.  Whether you need lawn care for your home or commercial property, we're ready to help!
Our services include:
Lawn Mowing Services:
Hedge Trimming Service
Trimming bushes and hedges
Bed Coverage Services
Mulch installation
Pine Straw installation
Spring Lawn Clean Up Services
Aeration and Overseeding
Leaf Cleanups
Haul and removal of leaves
Fall Lawn Clean Up Services
Leaf Cleanups
Haul and removal of leaves
Aeration and Overseeding
Request Your Lawn Care Quote
North Carolina Licensed General Contractor           Fully Insured
We understand the art and science of lawn maintenance.
We've got the expertise, and we understand what it takes to help a lawn grow and thrive in the Wake Forest and Triangle-area climate.
In addition to experience, what a successful lawn maintenance program really needs is reliability.
A healthy lawn depends on committed maintenance at regular intervals, along with a sharp eye to look for any sign that the schedule might need adjusting.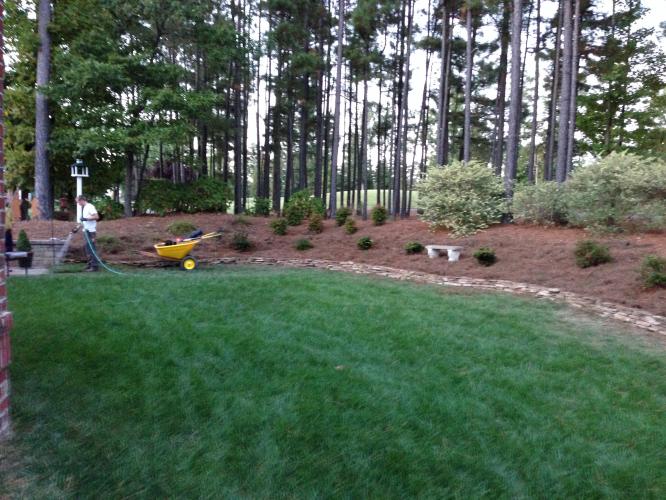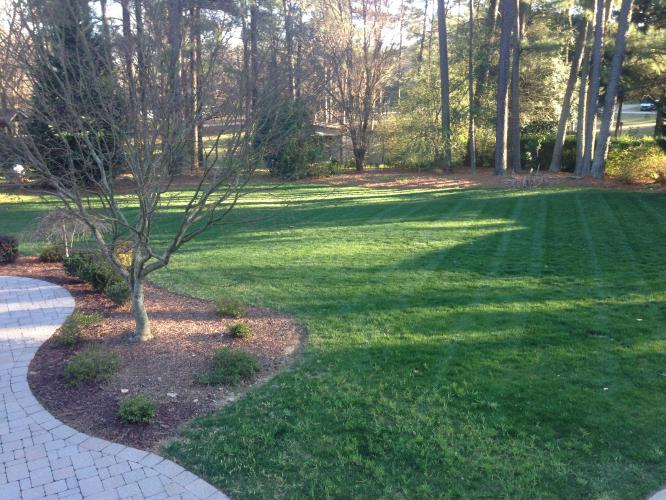 About FortSmith Landscaping's Lawn Care Services
This is where FortSmith Landscaping truly shines.
Our clients trust us to arrive when we say we're going to arrive, and to do what we say we'll do.
Depending on the time of year, we may suggest season-specific services to enhance and protect your lawn.
We're also proactive, suggesting when additional service is needed for your lawn, like aerating. Aeration is most often done just before your grass starts to grow quickly. What time of year this should be performed depends on the type of grass you have.