Put your lawn's maintenance in our care
If you've invested in landscape design, you know the desire to keep your lawn looking like it did on day one.
You not only needed to protect your investment, keeping weeds and disease from overtaking your yard. You also want to continue to have your home looking attractive and appealing from the street, and keep your yard inviting for family and guests who take advantage of it.
That's why we offer a scheduled lawn mowing service. Hand your yard off to us, and throw your lawn care to-do list away.
Our lawn care professionals are ready to come by at predetermined intervals to keep your yard looking pristine.
We work with businesses and residences of all types to provide lawn maintenance services.  Whether you need lawn care for your home or commercial property, we're ready to help!
Along with our professional mowing service, we also aerate and seed lawns and remove leaves in the fall.
We also offer landscaping, hardscaping, and fence installation.  Learn more about our landscaping services.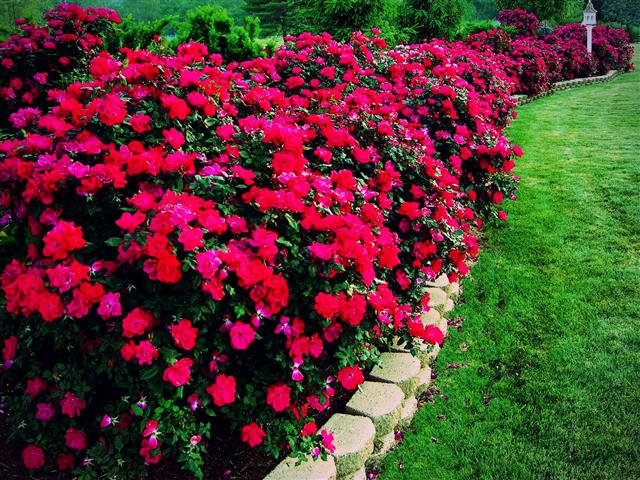 Request Your Lawn Care Quote
North Carolina Licensed General Contractor           Fully Insured
We understand the art and science of lawn maintenance.
We've got the expertise, and we understand what it takes to help a lawn grow and thrive in the Wake Forest and Triangle-area climate.
In addition to experience, what a successful lawn maintenance program really needs is reliability.
A healthy lawn depends on committed maintenance at regular intervals, along with a sharp eye to look for any sign that the schedule might need adjusting.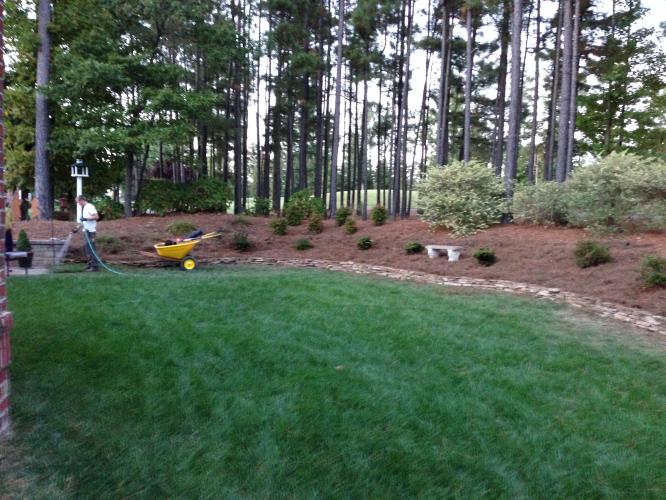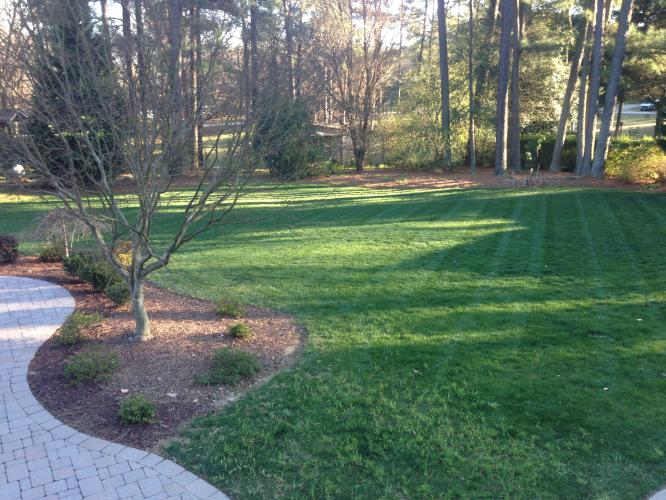 About FortSmith Landscaping's Lawn Care Services
This is where FortSmith Landscaping truly shines.
Our clients trust us to arrive when we say we're going to arrive, and to do what we say we'll do.
Depending on the time of year, we may suggest season-specific services to enhance and protect your lawn.
We're also proactive, suggesting when additional service is needed for your lawn, like aerating. Aeration is most often done just before your grass starts to grow quickly. What time of year this should be performed depends on the type of grass you have.
Our Most Popular Lawn Care Services:
Mowing
Trimming
Edging
Blowing
Spring/Fall Cleanups
Aeration & Overseeding