Sod Installation Services For The Wake Forest, NC Area
Who doesn't love a lawn that has healthy green grass? You can go through seeding and wait for the grass seed to develop or you can get new sod and have it much quicker. Still, the sod installation process is a process and there are requirements in order for the sod to adhere and grow properly.
There is a lot to sod installation that you may not be aware of, so attempting to do it yourself can be daunting. Having a professional who is knowledgeable about installing sod is the best route when you are getting a new lawn. FortSmith Landscaping provides expert sod installation services for Wake Forest and surrounding areas.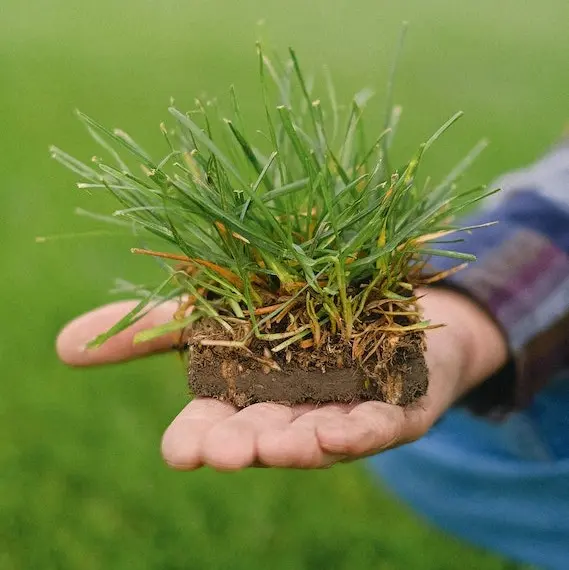 Sod, also called turf, is a thick layer of grass growing on a 1- to 2-inch layer of soil that has been cut from the ground. Typically, the sod comes in a square slab or rectangular slices. Square slabs are placed on the soil, whereas the rectangular slices are rolled out over it The soil on the lawn has been prepared such that the new sod takes root.
The layers of grass and soil that make up the sod are held together by either the root system or a thin layer of biodegradable material. Sod is used to establish a lawn quickly, especially in areas where seed might be too expensive to use or would simply blow away.
North Carolina Licensed General Contractor      Fully Insured      25+ 5-Star Reviews  
Sod Installation for Lush Lawns
One of the benefits of using sod is the lush lawn it produces. Sod is better when starting a lawn from scratch. Because sod is mature pre-grown grass, it doesn't take long for a sodded lawn to look lush and prolific.
If your existing lawn was started from grass seed, you may find that there are a lot of weeds that have taken hold over time. To continue to seed doesn't do much for the weed problem so, in this situation, you may be better off starting over and using sod.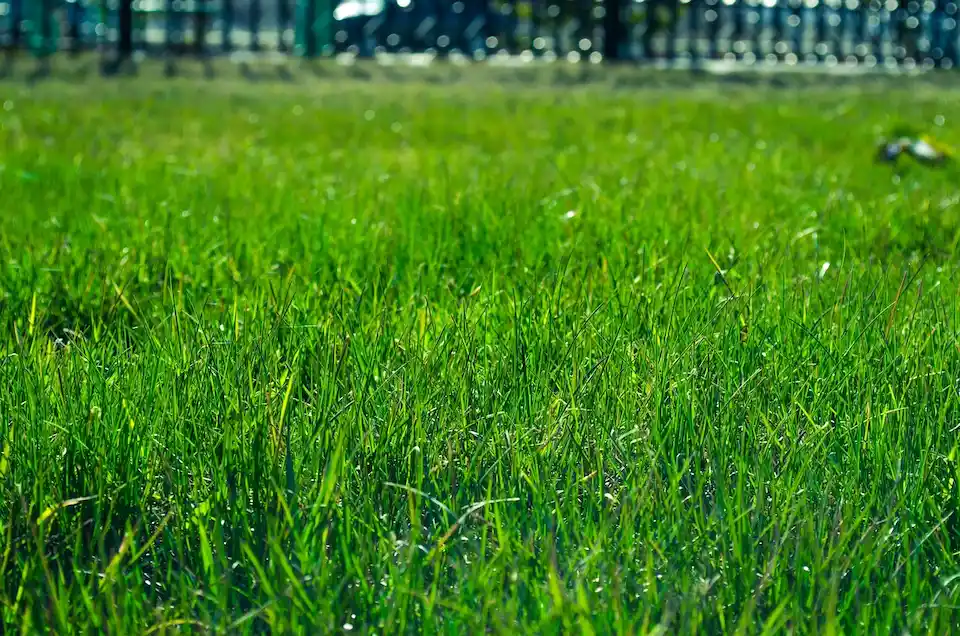 What You Can Expect With Sod Installation
These are some things you can expect when installing sod.
Timeframe for Laying the Sod
One person can usually lay one pallet, which is 600 square feet, in approximately 1 - 1.5 hours. Areas that are hard to access and areas that need a lot of cutting will take longer. So, you can count on a professional being able to lay 2,000 to 2,500 square feet in one eight-hour day. Because sod is perishable, only the amount that can be laid in a day is ordered.
Walking on the Sod
You will need to avoid walking on newly installed sod for about two weeks. If you walk on the sod before the roots have been established, you will damage it and the growth may be stunted.
How Long Before the Sod Lines Disappear
The lines between the sod pieces usually take between 4 and 6 weeks to completely disappear.
Watering
The lawn will need consistent watering for the first six months. Three to four days without irrigation should be alright. As the roots develop and go deeper into the soil, you can go longer between waterings. Do not overwater the sod while it is in the rooting stage. Soggy sod will cause root rot and the sod will fail to thrive. Instead, water the sod in smaller amounts several times a day.
Gaps Between Pieces of Sod
If you have circular beds or a curved walkway or patio, you may have gaps between pieces of sod due to the sod pieces being square or rectangular. These gaps can be removed with topdressing, patching, or seeding.
How We Install Sod
Our sod installation experts use a multi-step process when we install sod.
Remove the Old Grass
The old grass and some of the soil underneath are taken away. This allows leveling of the remaining soil that is about an inch below the surface.
Prepare the Soil
After creating a level surface of soil that is loose, rather than compacted, the soil is then conducive for new roots to penetrate. We will add a layer of lawn food to help the new roots grow and bond quickly with the native soil.
Lay the Sod
We begin by dampening the soil with a sprinkler or hose and raking out any footprints. Then, we unroll each piece of sod making sure the length makes contact with the soil below it. We use a brick-wall pattern by staggering the cuts and leaving no gaps.
Make the Edges Neat
We will make sure all the edges are straight by trimming the sod where needed and gaps are eliminated.
Water the Sod
We water after we install sod, checking the original soil beneath to be sure it is moist but not muddy.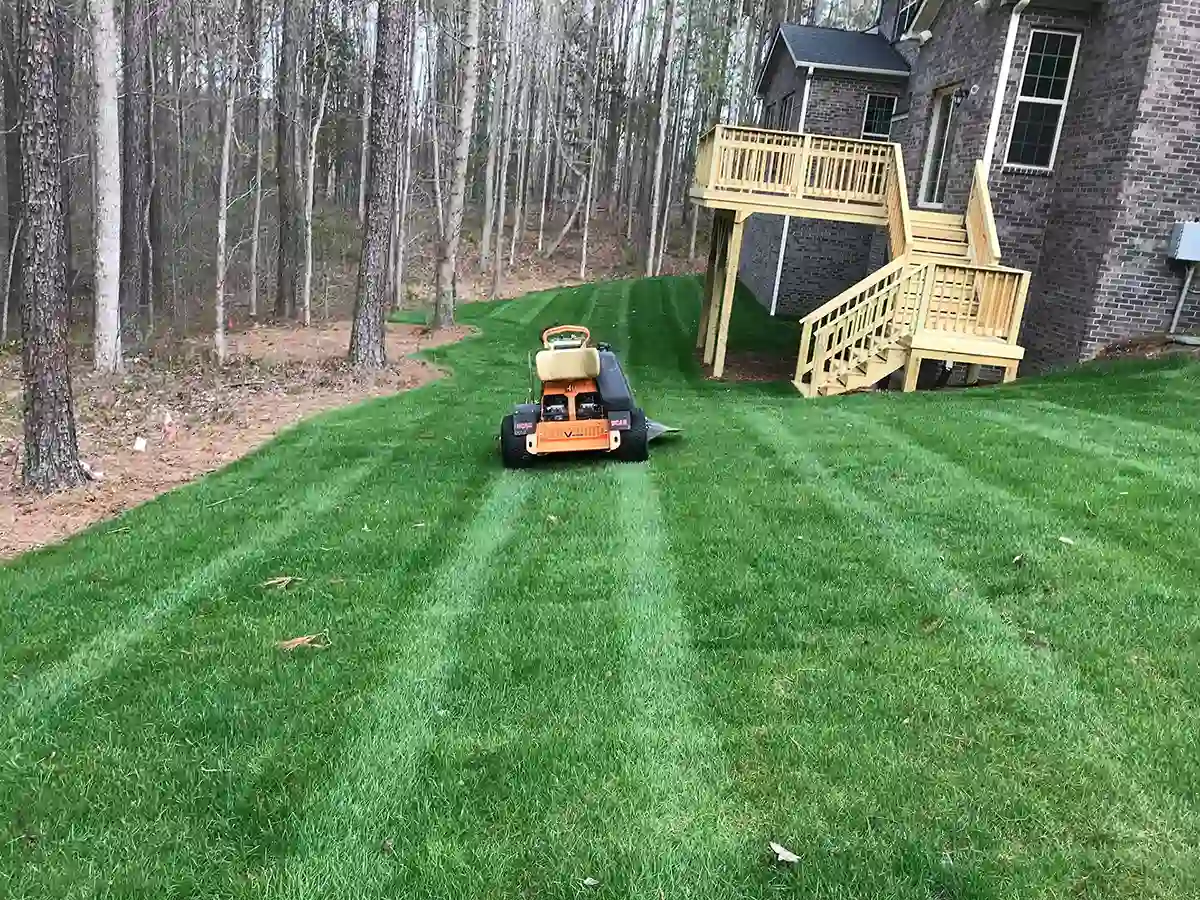 Contact FortSmith Landscaping For A Free Sod Installation Estimate
Call our team of sod installation experts for a free estimate. With our years of experience, you can trust us to create a lawn of beauty that will be the envy of the neighborhood. Call (919) 228-8495 or fill out our contact form below for lawn care service in Wake Forest, NC.