FortSmith Landscaping provides yard grading services to improve the slope of your property. Our team is knowledgeable in the correct machinery to use, the proper grading to achieve optimum sloping, and solving critical drainage issues.
The grade of your yard is important for many reasons. If it is too flat, there can be water runoff issues with pooling around the foundation that causes serious problems. If it is too sloped, depending on the direction of the slope, you can have unusable space or water pooling around your home. If the water flows are serious, you can have flooding in the basement or inside your home. The best situation is to have a yard that gently slopes away from the house's foundation.
Not only is the grade critical for proper water drainage, but also for the aesthetic of the landscape. When you have an extremely sloped yard, you may not be able to use it for things such as flower gardens, patios, or other features for entertaining and enjoyment.
If your home has a slope that is less than desired, you should consider landscape grading by FortSmith Landscaping. Yard grading can be a large project, depending on the existing state of your yard. But, it is worth it in the end when you solve any drainage issues and have a yard that is more usable.
Residential Landscape Grading and Drainage Services
FortSmith Landscape grading services solve residential grading and drainage problems. We use a variety of methods that are specific to your yard's unique challenges. There is no cookie-cutter solution that applies to all land grading. Our team studies your current slope, the problems it is causing, and what you want to achieve in order to come up with the best land grading solution.
French Drains
French drains are an effective way to divert water that is pooling against the foundation of your home. A french drain can last 30 to 40 years and is cost-effective. French drains are also aesthetically pleasing because they are covered with small rocks, plants, or decorative grates.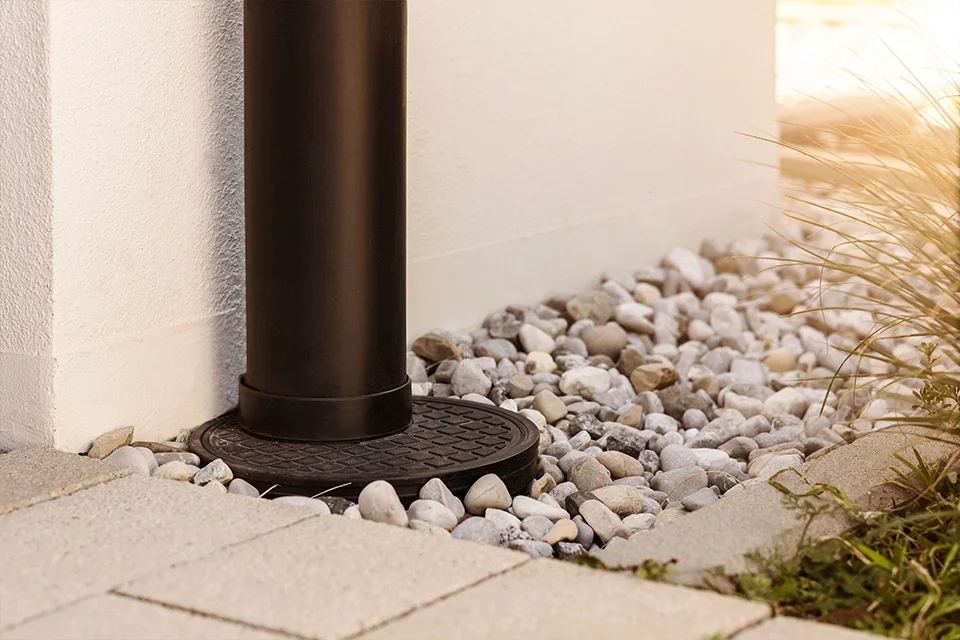 Re-grading
Sometimes a property needs to be re-graded so that the landscape is more usable. Grading when the house was built may not stay the same over time. Erosion from water runoff can change the terrain and create more severe sloping than existed initially. A re-grade can solve issues that have occurred over the years.
Catch Basins
Catch basins provide a solution to poor drainage using a grate with a pipe that drains standing water through and directs it away from the area. These are usually placed in low areas of a yard to catch surface runoff water and are tied to an underground drainage system that then leads to downspout drains or storm sewers.
Lawn Grading
Landscape grading shapes the land around your home to either correct draining problems or creates more aesthetically appealing areas. FortSmith Landscaping does lawn grading for all types of yards. Whether you're making minor adjustments to a small portion around the foundation or embarking on a large project for a steeply-sloped yard, we can handle it.
Foundation Grading
A well-graded foundation allows the land to slope away from the home and uses the slope to direct rainwater away from the foundation. All water that falls within 10 feet of your house should have a clear path away from the house without ponding. We understand the grades that will best accomplish this for your specific situation.
North Carolina Licensed General Contractor      Fully Insured      25+ 5-Star Reviews  
Importance of Land Grading for Drainage
There are several benefits of land-grading to improve drainage issues.
Drainage Damage Prevention
When you have your yard graded for a perfect slope, you can prevent damage to your home and yard from ill-drained water that pools. A yard that has proper drainage will direct the water flows away from the house and save you from property damage.
Healthier Landscape
A lawn that drains water correctly is a prettier and healthier lawn than one that has pooling water. Improper drainage can damage trees, flowers, and plants by promoting disease and insect manifestations.
Simpler Landscaping
Installing the right slope by using lawn grading creates simpler landscaping because you alleviate the complexities that exist with sloping.
Increased Landscape Usability
A graded lawn increases the usability of your yard. If your home is built on a steep slope that leads up to the back door, it can not only create a water drainage issue but also doesn't allow you to build a patio or other yard features for your enjoyment. Re-grading the land so that there is a flatter surface makes it more conducive for creating outdoor areas such as a patio, outdoor kitchen, or fire pit.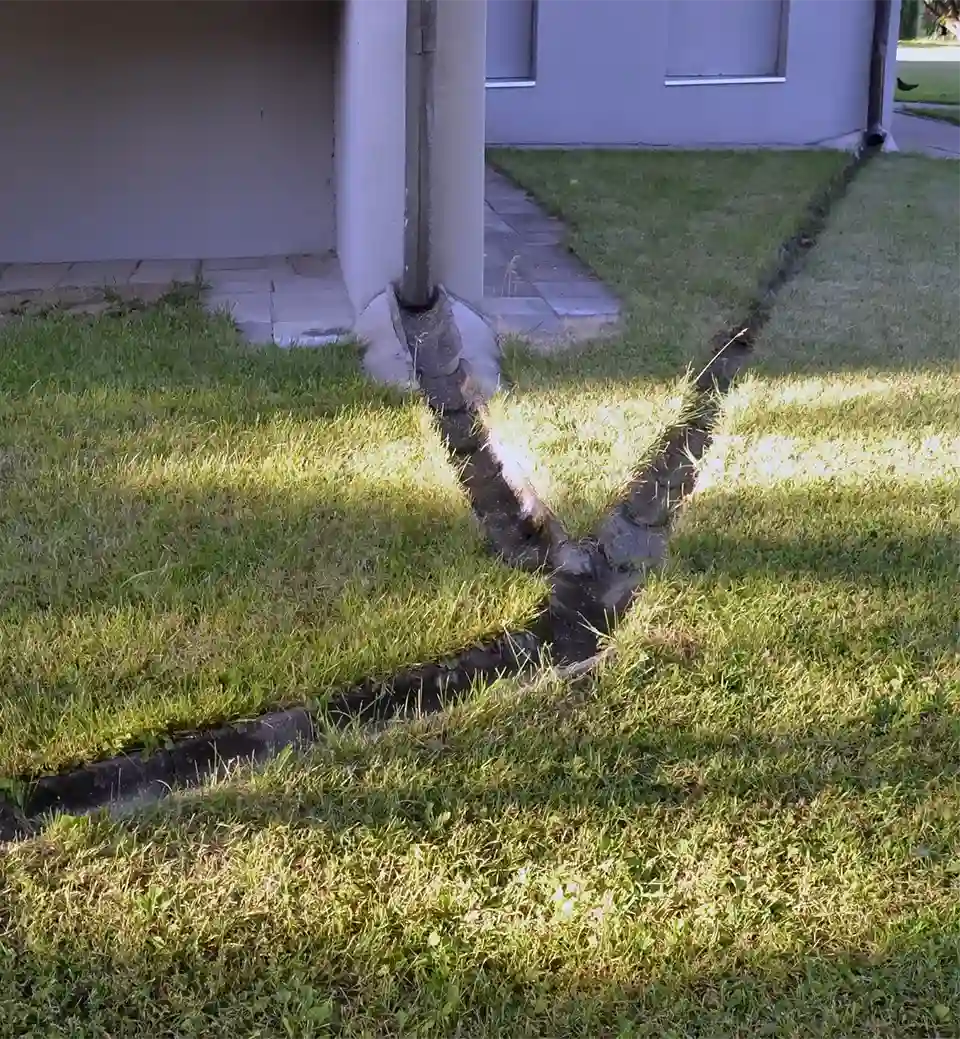 Contact FortSmith Landscaping For All Of Your Land Leveling and Grading Needs
If your yard has sloping that is creating water drainage issues or unusable space, consider landscape grading. Our team of experts at FortSmith Landscaping can correct any problems you are having with water flows or level the yard for better use. Call us at (919) 228-8495 or fill out a contact form when you are ready to get your yard properly graded.