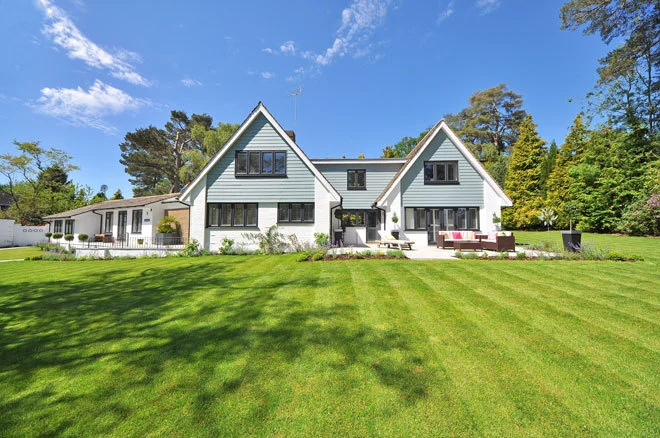 Trust Pros for Your Lawn Maintenance in Wake Forest, NC
When you're seeking lawn maintenance in Wake Forest, NC that keeps your home's or business' lawn beautiful, healthy, and eye-catching, you need an experienced, thorough, and reliable team. The fact of the matter is that keeping a great lawn is not a simple process, and it often takes more than one treatment or service to keep it shining and appealing. Professionals like our team understand the various ins-and-outs of lawn maintenance and would like to share some different aspects that help keep your green pristine!
An Experienced Team Gives Your Lawn the Advantage
When professional landscapers can tend to your lawn regularly, this has a huge advantage for your property. This helps the lawn or yard to receive its needed treatments at optimal times and allows our expert team to get ahead of any problem that could develop. You can trust that if something seems off balance, we have the in-field experience to offer the correct solutions.
Check out our landscaping gallery for examples of our work and read further to learn more about our variety of expert lawn maintenance services.
Lawn Care Services That Keep Your Property Glowing
Lawn. The main focus of the outdoor part of your property is well, your lawn! In order to keep it tip-top shape we offer mowing, trimming, edging, and blowing. These services help give it an even, clean-cut, and uniform appearance.
Hedges and Bushes. For the hedges and bushes surrounding your lawn, we can trim them carefully and precisely to help keep your desired aesthetic look.
Lawn Beds. The beds on your property help contribute to the overall beauty of your space. We can efficiently provide coverage for your beds with mulch and pine straw installation to keep them looking well rounded and full.
Fall and Spring Lawn Services. Leaves can create quite an unsightly mess on your lawn, but we offer leaf clean up and hauling and removal of leaves, making sure to leave your lawn looking clear and picturesque. We also provide expert aeration and overseeding service to help your grass grow thicker and healthier.
You can learn more details about our professional lawn care services here.
Contact FortSmith for Pro Lawn Maintenance in Wake Forest, NC
If you want to give your home's or business' lawn areas a winning advantage, trust our team. With over 15 years of experience in landscaping and unending dedication to hard work, you can rest easy trusting your lawn's beauty to us! We are knowledgeable about many different types of grass and understand their unique maintenance needs. Call (919) 228-8495 or fill out our contact form for a free estimate for lawn maintenance in Wake Forest, NC that keeps your home's or business' lawn and landscaping looking brilliant, vibrant, and full!