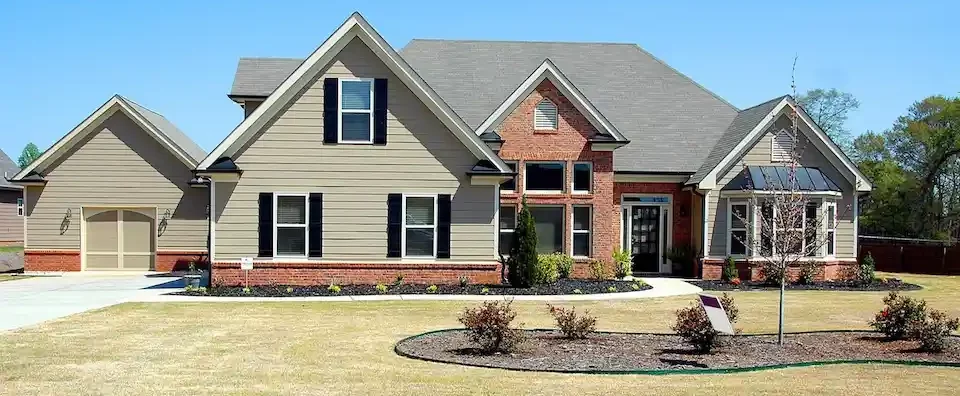 When you think about planting and growing trees, you may automatically think of waiting until spring. But, think again. Planting trees in winter versus early spring has its benefits, depending on the types of trees you want to plant.
What trees are best to plant during winter? We're going to answer that question as well as give you some winter planting tips and let you know how FortSmith Landscaping can help with your winter planting needs.
Planting Trees and Shrubs In North Carolina
In North Carolina, planting trees in winter can result in some beautiful new trees once they've grown. This is partly because of where North Carolina is located on the USDA Hardiness Zone Map. This tool is a guideline that can be used to choose plants that will perform best in certain areas.
The USDA Hardiness Zone Map is divided into ten zones based on average minimum temperatures. There are three zones in North Carolina, zones 6,7, and 8. They increase as you move east. Most of the mountains are in zone 6, while the piedmont and the northeastern coastal plain region are in zone 7. The southeast area of the state is in zone 8.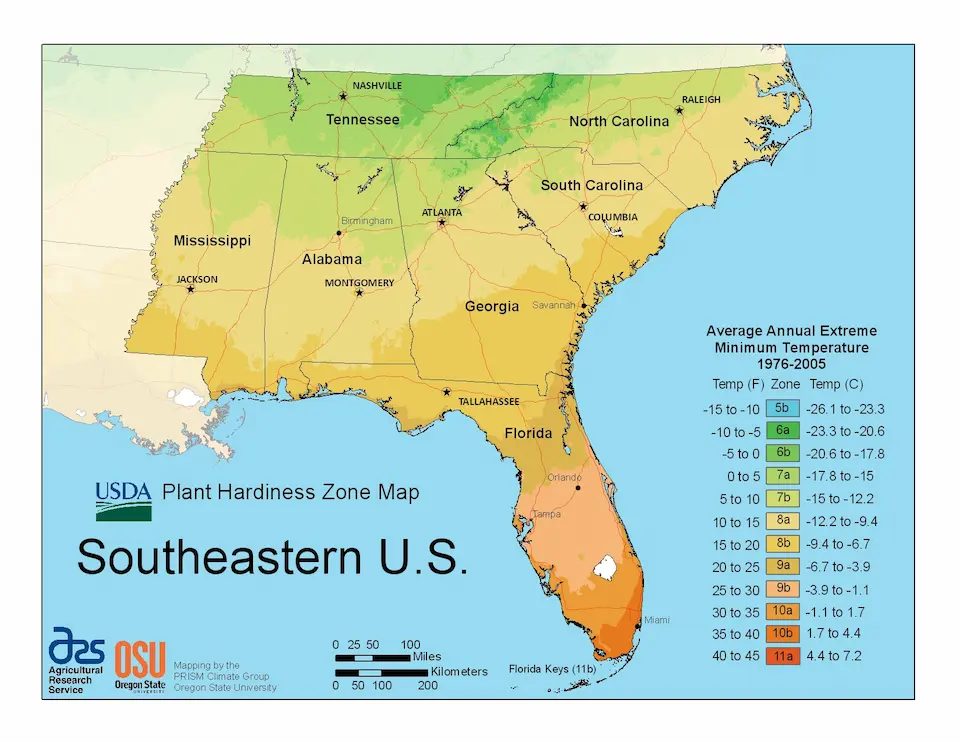 Zone 7 Tree Planting
Zone 7 has a moderate temperature that allows many annuals and perennials to grow well. Most winters don't reach their lowest temperatures for very long, making it easy for plants to thrive.
When you look at the characteristics of soil in Zone 7, they can vary greatly. In the northeast, it can be rocky and sandy, while red clay is dominant in the southeast.
Advantages Of Planting Trees In The Winter
There are several advantages of planting trees in the winter in North Carolina. But you need to be aware of how the winter season is divided.
The winter season can be divided into three distinct periods, early, mid, and late winter. Early winter has fall-like characteristics that make it suitable for transplanting saplings. But, once the ground freezes or there is snow, you'll want to wait until late winter or early spring to plant. Any new saplings are vulnerable to frost and the roots may dry out if you plant them in mid-winter.
Taking that into consideration, these are some of the benefits of planting trees in the winter:
Trees Develop their Roots in Winter
Trees can develop their roots during the winter which sets them up for a good spring. Once spring arrives, your tree will have a solid network of roots for harvesting water and nutrients. This gives it the energy to focus on the new growth of leaves, buds, and shoots. Trees and shrubs that have solid roots are also better prepared for the hot summer months.
Good Soil Conditions
The soil temperature will continue to stay warm even when the air temperature starts to drop. The warmer soil temperatures and cooler air help to stimulate root growth.
Require Less Care
Trees and shrubs planted during the fall and winter months generally require less watering and all-around care. They typically go dormant when the outside temperatures drop. The cooler weather and the trees' slowed-down state usually result in less extreme transplant stress.
Choosing The Right Trees For Winter Planting
Choosing the right trees for winter planting is key. If you can dig the ground, you can plant a tree. You want to give trees anywhere from 6-8 weeks to establish roots before a heavy freeze settles in.
Keeping this in mind, you also want to make the right choice for winter tree planting.
Deciduous Trees Vs. Evergreen
Avoid planting evergreen trees in winter at all costs. Unlike deciduous trees, evergreen plants hold on to their foliage in the winter, making it hard for them to establish their roots and preserve their needles' moisture levels.
Deciduous trees in winter are the better choice. A deciduous tree sheds its leaves before the winter. Because of this, it can focus on only growing and providing water to its roots in the winter.
You can usually think about planting other types of trees in the winter just as long as you don't have frozen soil, and it won't freeze for another 4-6 weeks after planting.
Winter Planting Tips
When it comes to planting shrubs and trees in the winter, follow these tips to maximize the benefits:
Keeping plants watered during winter is important. Keep trees and shrubs watered deeply once or twice a week for at least one month.
Apply mulch in a thick layer to protect your newly planted trees.
Stake the tree because windy conditions during the winter could stunt a sapling's growth. Help the tree to grow straight by tying it to 3-4 stakes.
Don't fertilize. After planting a sapling, you want the tree to grow roots, not new branches. Some people add a small amount of compost and bone meal to young saplings which are acceptable.
Avoid pruning. Don't remove any branches of a sapling unless a limb is damaged during shipment and must be removed.
Following these tips when you plant trees and new shrubs in the winter can help to give you the best results.
Contact FortSmith Landscaping For A Free Winter Tree Planting Consultation
If you're thinking about winter tree planting before any extreme weather settles in, call FortSmith Landscaping. Our team can give you the best advice as to when it's best to plant most trees so that they receive all the nutrients they need to thrive.
Call us today at (919) 228-8495 or fill out our contact form to learn more about planting trees during the winter months.