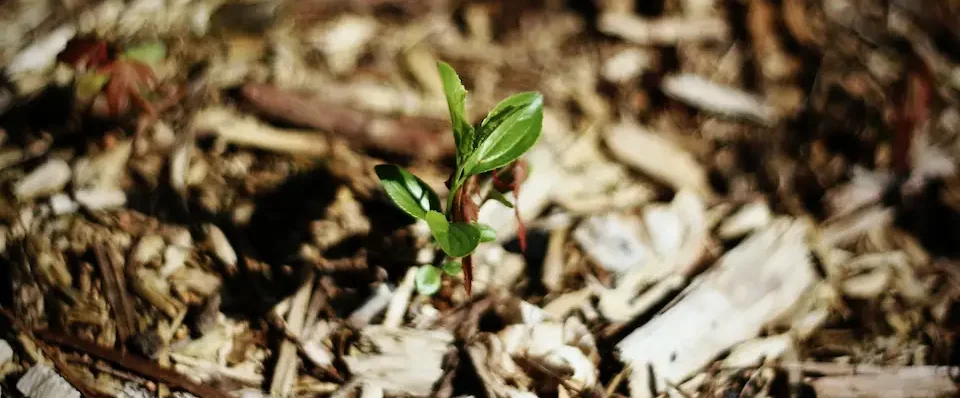 When you have pesky weeds in your garden, they take away from the beauty of your flowers and can inhibit growth. If weeds have become public enemy number one in your garden, it's time to look for ways to remove them.
While there are several ways to go about weed suppression, many people turn to mulch. Mulch can be used for weed control and can prevent weed growth. These are two things that can improve the appearance of your yard and garden.
If you've never used mulch for weed control, we're going to take a look at how it can help as well as the different types of mulch that can be used to control weeds. We'll also tell you how FortSmith Landscaping can help with mulching and other lawn needs.
What is mulch?
Mulch is a layer of various materials that can be applied to the surface of the soil. It can help to conserve moisture, reduce weed growth, improve the general health of the soil, and just make the area look better all around.
Weeds and gardens
When we're talking about weeds, we're talking about those pesky plants that grow aggressively and get in between plants and vegetables in your garden. Unfortunately, weeds are inevitable. But there are things you can do to stop them from growing and wreaking havoc among your plants and in your vegetable gardens.
Can mulch prevent weeds in your garden?
Mulch is a great way to prevent weeds in your garden. It not only provides a barrier against future weed seeds taking root in the soil but also blocks the sun's rays that prevent weed seeds at the soil layer from germinating. The seeds will lie dormant because seeds require some exposure to the sun to grow. The roots also won't be able to make it down into the soil to thrive.
Do you need to pull weeds before mulching?
If you want your mulch to work its best, you'll want to remove any large weeds and weed patches before mulching over them. If not, the weeds will pop through the mulch layer.
While a layer of mulch can smother some small weeds, larger weeds will grow through the mulch. The only way to avoid this is to get rid of the weeds.
Besides pulling weeds by hand to get rid of them, you can also kill them by applying a weed spray or till the soil in your flower bed to destroy the weeds.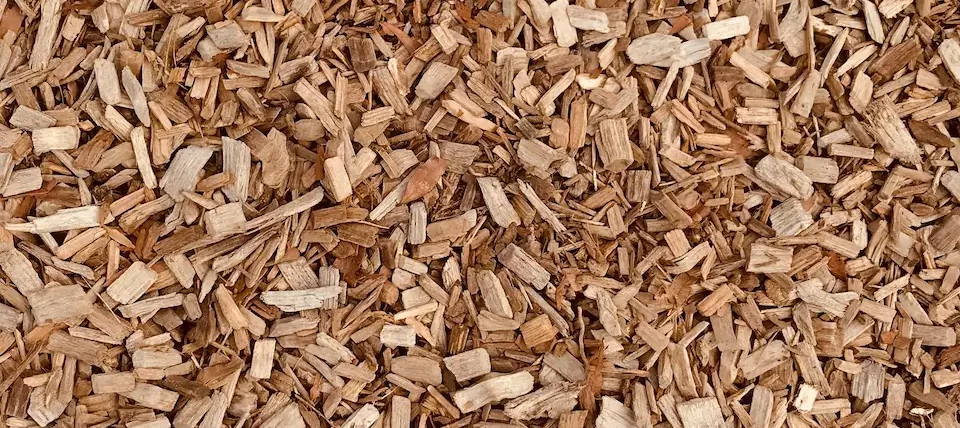 Popular types of mulch for weed control
With so many different types of mulch out there, it's good to know which ones are best for weed control.
Bark Mulches
Bark mulch is good for weed suppression because it blocks the sunlight that seeds need to germinate. It's important to know that this type of mulch doesn't completely prevent weeds. It does help to retain the soil's moisture and keep plant roots cool in the hot weather.
Rubber Mulch Material
Rubber mulch material doesn't hold water. It's described as inhospitable because it holds and dehydrates the weed seeds before they can germinate and take root in the soil.
Organic Mulch
Organic mulch is very popular for weed control. Shredded bark or chipped bark doesn't break down as quickly as some other types of organic mulch. It won't do much to nourish your soil, but you also won't have to replace it as often. This type of mulch often comes in a variety of woods and colors to match other areas around your home.
Organic mulch, like compost, pine needles, and leaves, works to aerate the soil and add nitrogen and other nutrients as they break down.
What is the best mulch for weed prevention?
The answer depends on a few factors:
Where you put it
What type of garden you're mulching
What else you want to do with it
Many people opt for bark mulch because it prevents weed seeds from growing. It also acts as a barrier for weed seeds to settle into the soil. It prevents them from coming into contact with nutrient-rich soil.
Applying Mulch to Your Garden
When you apply mulch to your garden, it's all about timing. The best time to mulch for weed control is right after your garden is planted or after shoots appear if you're starting with seeds. Mulching and hand-weeding often provide the best results. Some people also opt to put down sheets of wet newspaper before adding organic mulch to provide extra protection against perennial weeds.
You always want to use enough mulch to get the job done and smother the weeds. The layer of mulch needs to be at least 3 inches thick, but no more than 3 inches thick. You also want to make sure that the mulch doesn't push up against the plants. If it's right up against a plant, it can hold moisture and lead to your plant rotting.
Because organic mulches break down as they improve the soil, they need to be replenished. You should add an inch of mulch either in the spring or fall every year so that there is always three inches of mulch layer.
Contact FortSmith Landscaping For Professional Mulching Services
When you need mulching services, you can count on FortSmith Landscaping to get the job done. We offer professional landscaping services to keep your lawn looking great and give your home the curb appeal it deserves.
Call us today at (919) 228-8495 or reach out to us online to learn more about our landscaping services and other services to keep your lawn in great shape year-round.