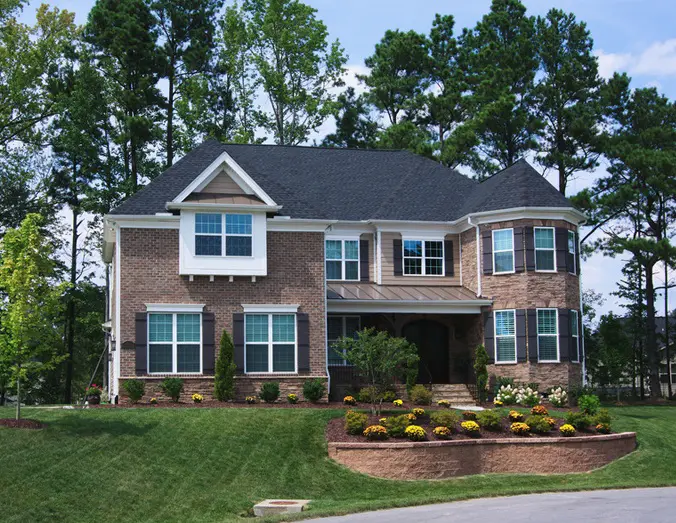 When you look out at your lawn, what do you see? If you don't see a well-maintained lawn that gives your curb appeal a boost, it's time to get to work. When you want a thick, plush lawn (and who doesn't?) you have to give it the TLC it deserves. That goes well beyond mowing and raking it.
Aerating your lawn is one key way to get the curb appeal that will make you the envy of the neighborhood. But, if you're not sure what exactly that is or what that involves, don't worry, we're here to help. From learning what an aerator does to your lawn to the benefits of aerating your lawn, we're going to cover it all in this beginners' guide to lawn aeration.
Let's get started.
What Does an Aerator do For Your Lawn?
If your lawn is mowed regularly, you may be wondering why you even need to aerate it. Aeration is the second most important thing you can do for your lawn besides fertilizing it. When you aerate your lawn, it opens the way for water, air, and even fertilizer to reach the roots.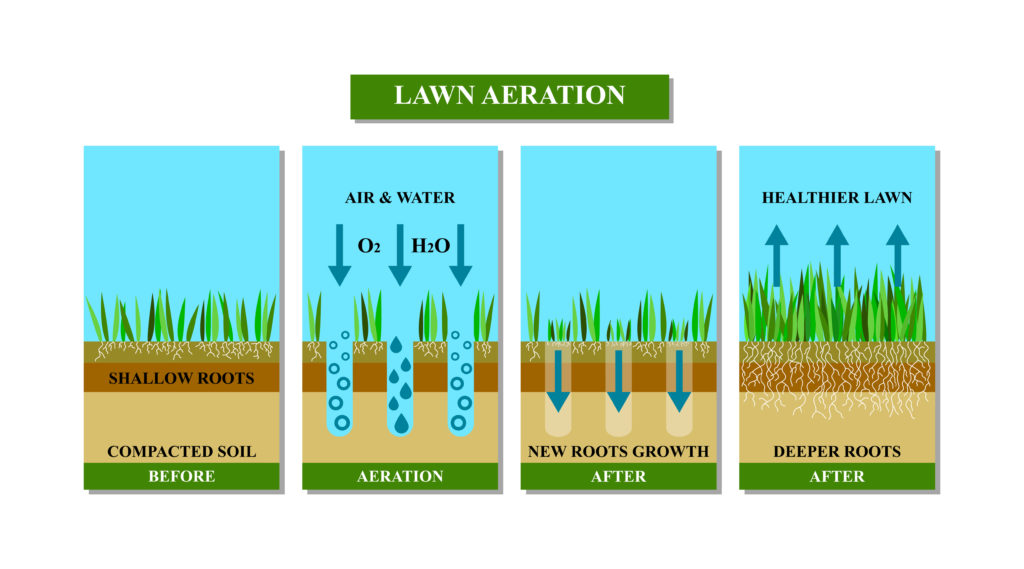 Grass roots need all of those things to get thick and strong. But, when the soil gets compacted, it can inhibit the flow, which can start to make your lawn look less than stellar. Aeration creates holes down into the soil to alleviate some of that compacted soil so that water, air, and nutrients can get to the roots. If your lawn doesn't get the air, water, and nutrients it needs, it will gradually thin and even die out completely.
We're going to let you in on a little secret…when you aerate your lawn it helps you get the most out of the other lawn care maintenance you may already be doing. Don't we all want that?
When is the Best Time to Aerate Your Lawn?
While aeration can take place any time of the year, the best time is usually spring and early summer or the fall. But, when you aerate your lawn will depend on the type of grass you have, the weather conditions where you live, and how much moisture your lawn has gotten.
Typically, people begin to aerate when there is the most root growth. If you have these types of grasses, you'll want to start aeration in spring during May and June because that's when these grasses are starting to grow:
Bermuda
Centipede
Zoysia
St. Augustine
The following cool-season grasses will get the most benefits when the lawn is aerated in the fall:
Bluegrass
Ryegrass
Fescues
After you aerate your lawn, you'll want to overseed it. Whether you aerate and overseed in the fall or spring will depend on the type of grass you have. Once you determine the type of grass you have and when is the best time to aerate your lawn, you'll want to hire professionals, like the team at FortSmith Landscaping. Aerating your lawn requires a special machine and precision. Rather than investing in one or renting one, you can hire professionals to get the job done right so that you don't have to worry about anything.
Benefits of Aerating Your Lawn
When you aerate the lawn, there are many benefits that you'll enjoy, including:
Massive Curb Appeal
When people see the outside of your home, that's the first impression they get. Having a plush, well-maintained lawn does wonders for your curb appeal. It makes the exterior of your home look clean and inviting.
Keeps Thatch Under Control
Thatch is a layer of dead and living stems and roots that build up on the lawn. While you want a small amount of thatch, if it gets over a ½' thick, it's a problem. This gives insects a place to hide and can lead to lawn disease. When you aerate your lawn, plugs get removed from your soil and placed above the thatch. The plugs start to dissolve back into the lawn, mixing with the thatch, and begin to decompose.
Better Soil
Soil gets compacted over time. When this happens there isn't room for water, air, or root movement. Aeration allows the soil to expand, which makes it softer and allows the roots to penetrate deeper.
FAQ about Lawn Aeration
How do I know my lawn needs aeration?
Your lawn may be compacted without you realizing it. You may have heavy clay soil which can lead to compacted soil. Small equipment or vehicles driving over your lawn or even outdoor entertaining can also lead to compacted soil. If your grass looks stressed and your soil is hard to the touch, it may be time to aerate your lawn.
What happens if I aerate warm-season grass in the fall?
This is not the worst thing in the world. The roots of your turfgrass probably won't grow much faster. A problem may occur if there are abnormally cold temperatures that cause the ground to freeze. This can cause some roots to die.
Why is overseeding good for my lawn after aeration?
Overseeding is best done right after aeration because it encourages new grass to grow. Seeds and nutrients will have direct contact with soil due to the openings that aerating your lawn has created. This can help you grow plush, new grass quicker.
How often should I aerate my lawn?
Typically you only have to aerate your lawn once a year, either in the fall or spring, depending on the type of grass you have. But, if your lawn is heavily used and you have a lot of compacted soil, you may have to do it twice a year. The experts at FortSmith Landscaping can advise you about how often you should aerate your lawn to get the maximum benefits.
Contact Us for Lawn Aeration Services
When your lawn needs aerating in the spring or fall, you can count on the professionals at FortSmith Landscaping. We provide complete lawn care services for residential and commercial clients in Wake Forest, Raleigh, and Rolesville. Call us today at (919) 228-8495 to learn more about how we can give your lawn the curb appeal it deserves!