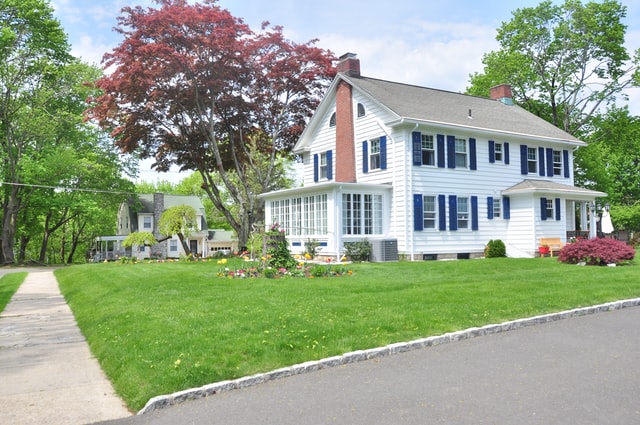 The weather getting warmer indicates the need to embark on a spring lawn care journey. When spring comes along, it brings a breath of fresh air. You and your family are going to spend a lot of time outdoors, so why not get your lawn ready too?
When it comes to sprucing up your lawn, you can either hire a professional landscaper or do it yourself. At Fortsmith Landscaping, we specialize in everything about lawn servicing. We're sharing a detailed guide on spring lawn care.
Spring Lawn Care Timeline
A lawn care schedule is important to stay on track and ensure your lawn is ready for the summer heat. We're sharing a timeline for a healthier lawn:
March
Some people think March is too early to start working on your lawn. But this is when you need to assess the damage of the winter months and get a head start on yard work.
Early in the month start raking your lawn to loosen up matted soil and thatch. The thatch layer consists of the fallen leaves, weeds, roots, and dead grass blades that have accumulated during the cold months. Thatch prevents nutrients from reaching the root system and strong root growth. Also, apply an over-seeder to reseed any bare spots in the soil.
April
As April begins, it's time to bring the mower out. Follow a strict mowing schedule to ensure a healthy lawn for the summer.
During this time, it is also important to start aerating your soil. Lawn aeration reduces thatch and inhibits the effects of soil compaction.
Your aeration schedule will also depend on the type of grass you have on your lawn. Cool season grass requires aeration during early spring or autumn. Warm season grass should be aerated from late spring through summer.
We'll take a more detailed look into the process of aeration later on.
May
May marks the beginning of fertilizing. Keep a regular fertilizing and watering routine, but take care not to overwater as this could lead to fungal growth.
Lawn Fertilization
Treating your lawn with fertilizer in early spring will strengthen the grassroots. This will allow them to absorb and retain water.
Alongside promoting a lusher and healthier lawn, fertilizers also help to choke out weeds. No one wants their lawn full of weeds during the spring season. Fertilizers will prevent weeds from gaining any foothold.
Lawn Fertilizer Schedule
Following a fertilizing schedule is imperative for a happy and green lawn. The type of grass you have and your local climate will influence your lawn fertilization schedule.
Cool Season Grass
While you may be inclined to fertilize your cool-season grasses as soon as spring starts, it is best to refrain. Fertilizing in early spring will lead to growth that will not be able to survive the summer months as they won't have much drought tolerance.
The following are cool season grasses:
Kentucky bluegrass
Perennial ryegrass
Fescues
Cool season grasses are at their peak during the fall months. Save the fertilization for late fall and watch your lawn flourish.
Warm Season Grass
A warm season lawn will require a different fertilization schedule. Since these grasses can survive the full sun, they can easily be fertilized in spring. When you notice your lawn beginning to green in April-May, you can bring out the fertilizer.
The following are warm season lawn grasses:
Bermuda
Centipede
Zoysia
St. Augustine
What is the best lawn fertilizer for early spring?
When looking for the best lawn fertilizer, you want one that will promise healthy lawn growth alongside protection from weeds and diseases.
The type of fertilizer that is best for your lawn will depend on a number of factors including:
The type of grass
Your area
The existing deficiencies
While different fertilizers will work for different lawns, a good fertilizer for spring should have high levels of nitrogen and low or no levels of phosphorus and potassium.
We recommend the Miracle-Gro Lawn Food. This fertilizer has an NPK ration of 8-0-0 and encourages green and healthy growth and contains soil enhancers.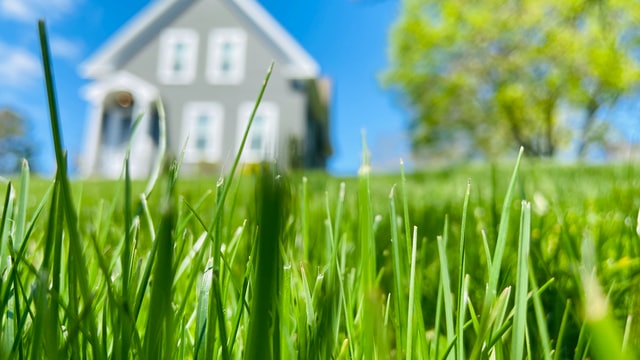 Aeration And Overseeding
Aeration is the process of creating holes in the soil in order to alleviate compacted soil so that water, air, and nutrients can reach the roots. While aeration can take place anytime throughout the year, the best time is normally spring.
Your exact aeration schedule will be determined by the type of grass you have on your lawn. Warm grasses should be aerated in spring, while cold grasses can be aerated in early fall.
Once the aeration holes have been made in the soil, you can move on to overseeding. Overseeding lawns helps fill out bare patches where the grass is thin. By overseeding, you ensure your grass grows back thick and fuller.
Should I aerate before overseeding?
While it isn't always necessary, aerating your soil before overseeding is highly recommended and can have a very positive impact on soil health.
It is difficult for seeds to germinate in compacted soil that lacks water and nutrients. By aerating earlier on, you ensure that the seeds are able to accumulate into the soil nicely.
Can you overseed in the spring without aerating?
While aerating before overseeding is recommended, that does not mean you can't overseed without making aerating holes. To overseed without aerating, mow your lawn 2 inches lower than you usually would, and rake thoroughly to remove any debris. This helps to loosen the topsoil. You can then spread out the new grass seed and rake over it to ensure it is evenly spread out.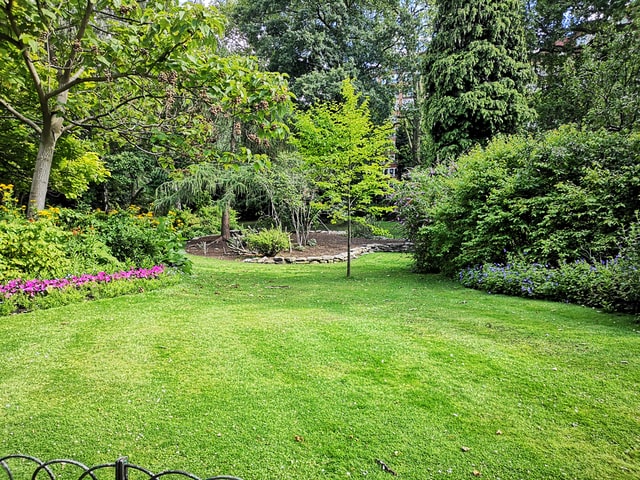 Apply Pre-Emergent Herbicides
Once you've gone through the spring care process for your lawn, you want to protect it against any root disease or weeds. A pre-emergent herbicide will help block weed seeds before they even emerge.
Applying pre-emergent herbicide during spring will ensure your lawn is protected in the summer months that follow. To apply the pre-emergent herbicide use a sprayer to spread the chemical evenly over the soil.
Hire Professional Lawn care Today!
If your lawn requires spring care, the team at FortSmith Landscaping can give it the attention it deserves. Our team has the expertise to keep your lawn healthy with everything from aeration to fertilization, weed control, and grazing control. Call us today at (919) 228-8495 to schedule an appointment.